Great, we've provided you with some new email accounts! You now have 2 ways of accessing your email:
Webmail
To access your email via webmail please use the link below and login with your email address and password provided to you:
Setup on your own device
If you would like to setup email on your iPhone, iPad or Outlook you will be required to enter the following details:
Username: youremailaddress
Password: yourpassword
Incoming Server: webcreateuk.servers.eqx.misp.co.uk
IMAP Port: 993
POP3 Port: 995
Outgoing Server: webcreateuk.servers.eqx.misp.co.uk
SMTP Port: 465
Authentication is required for IMAP, POP3, and SMTP.
How to setup email on iPhone or iPad
Please follow the steps below to setup your email:
Step 1. Enter into the settings of your device and choose Mail, Contacts, Calendars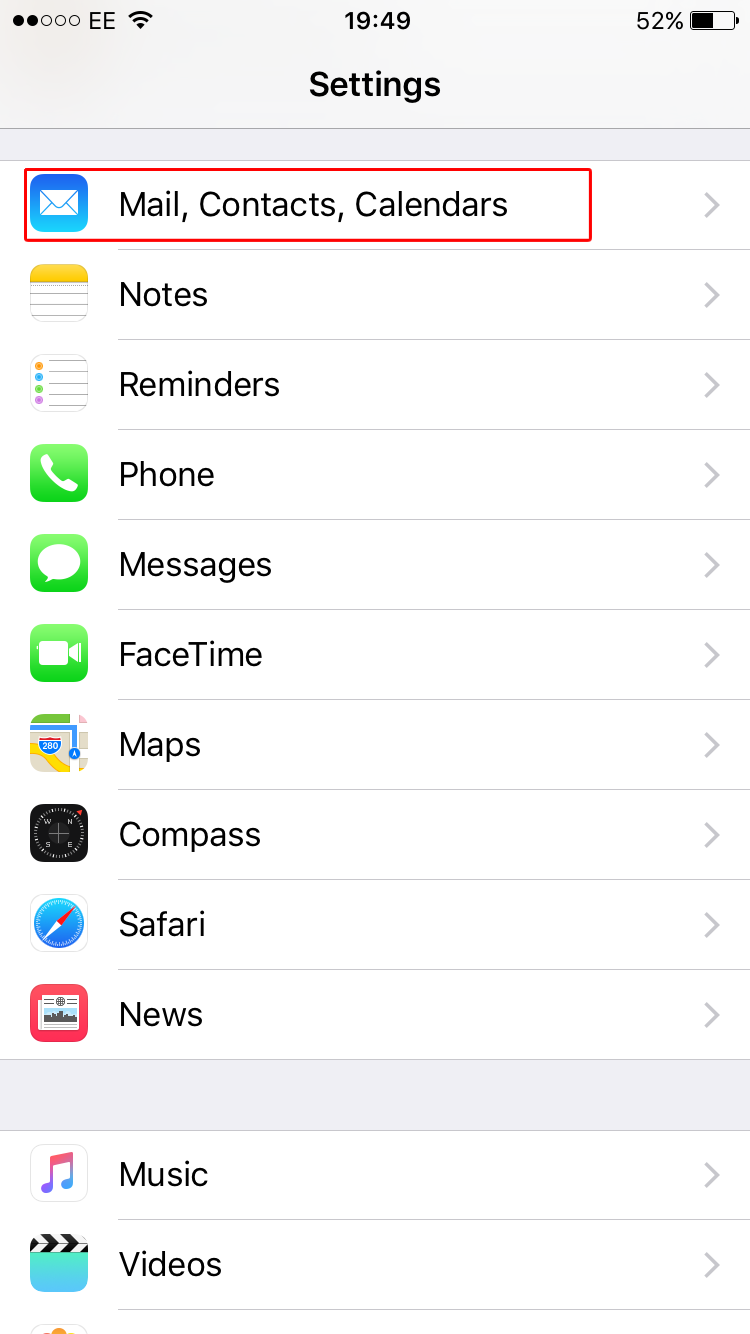 Step 2. Select Add Account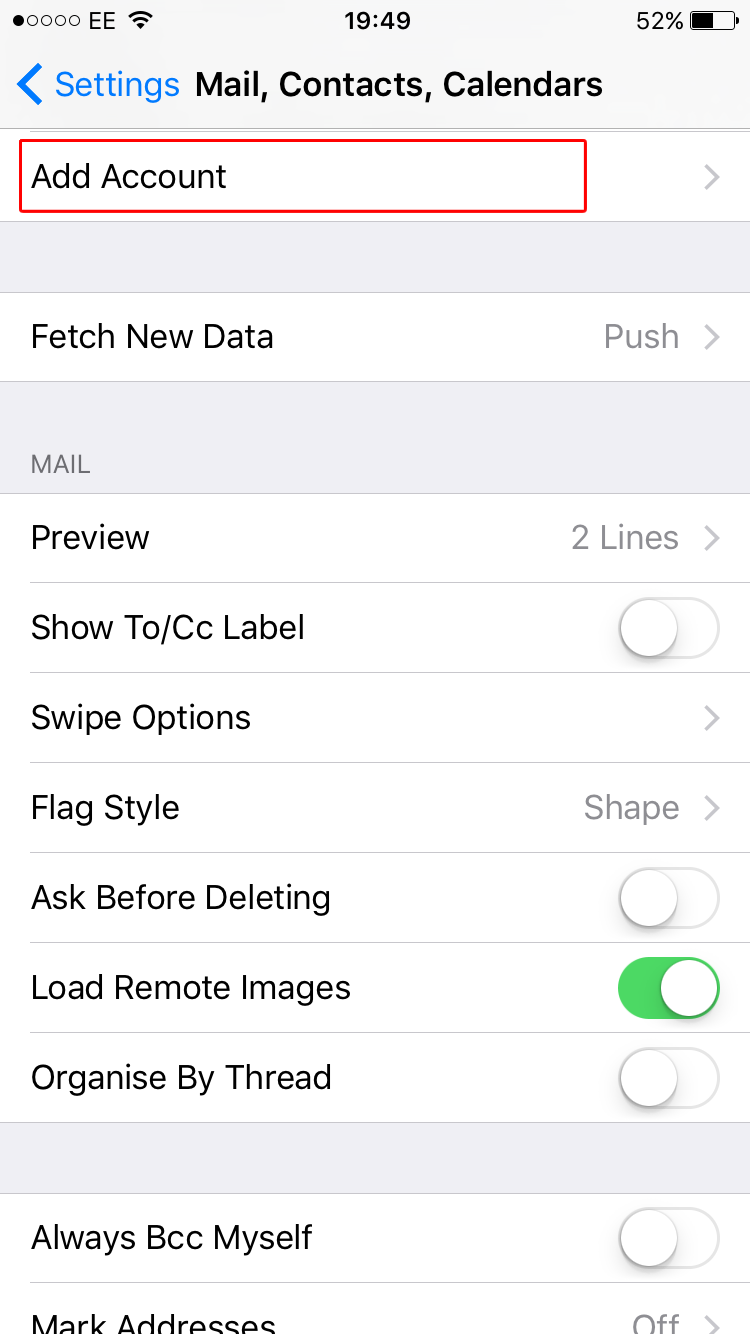 Step 3. Select Other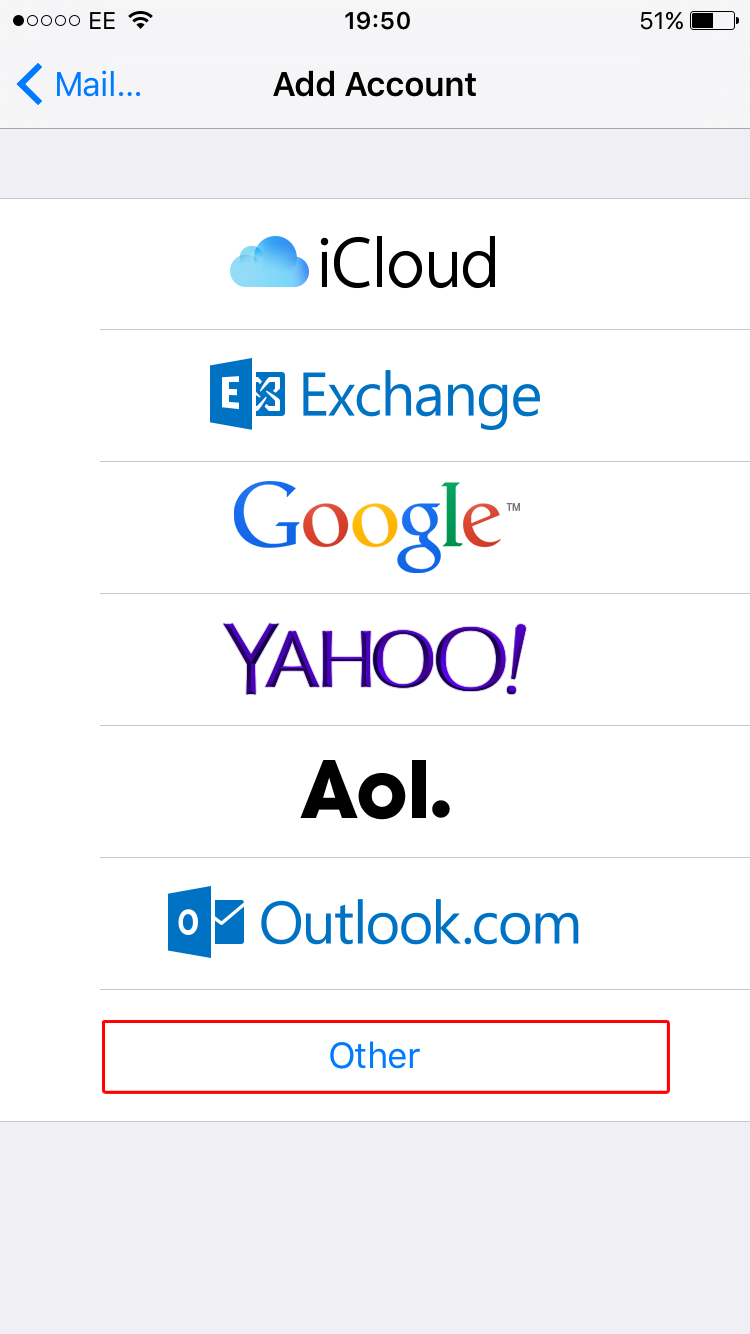 Step 4. Select Add Mail Account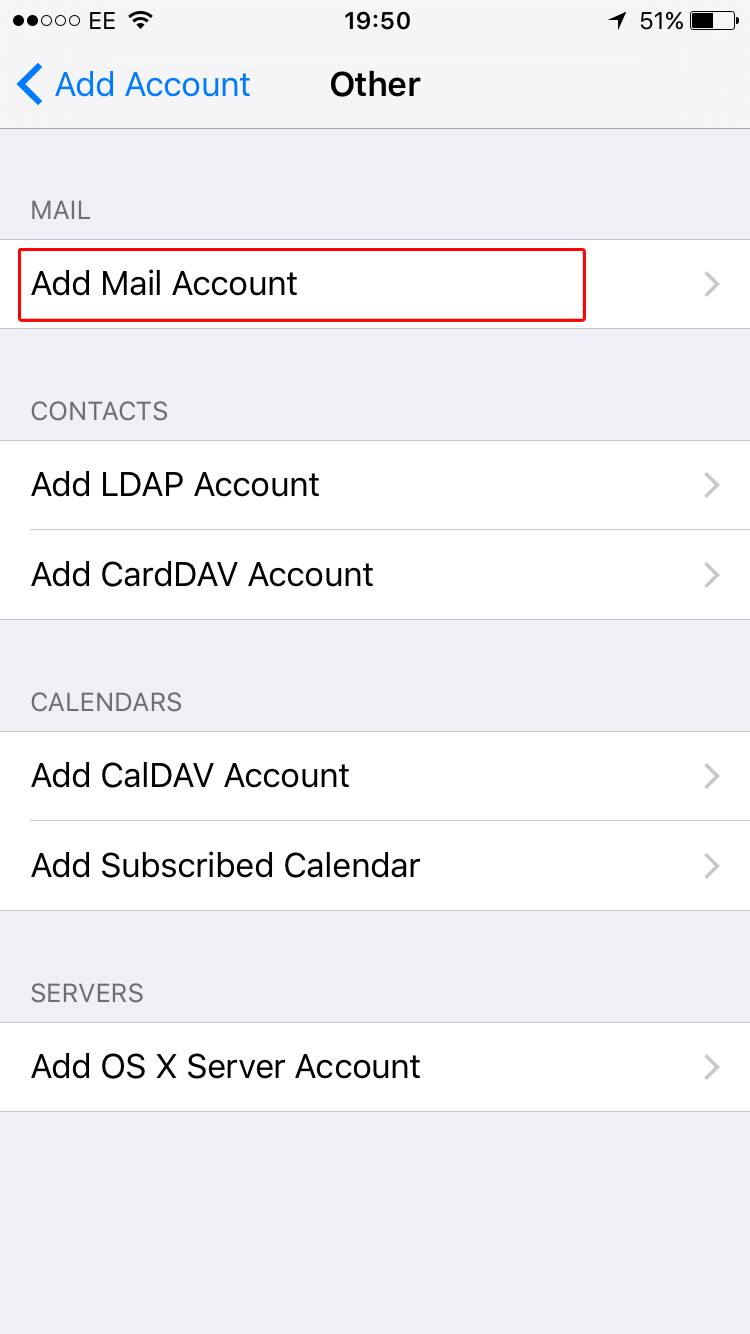 Step 5. Enter your email, password and description.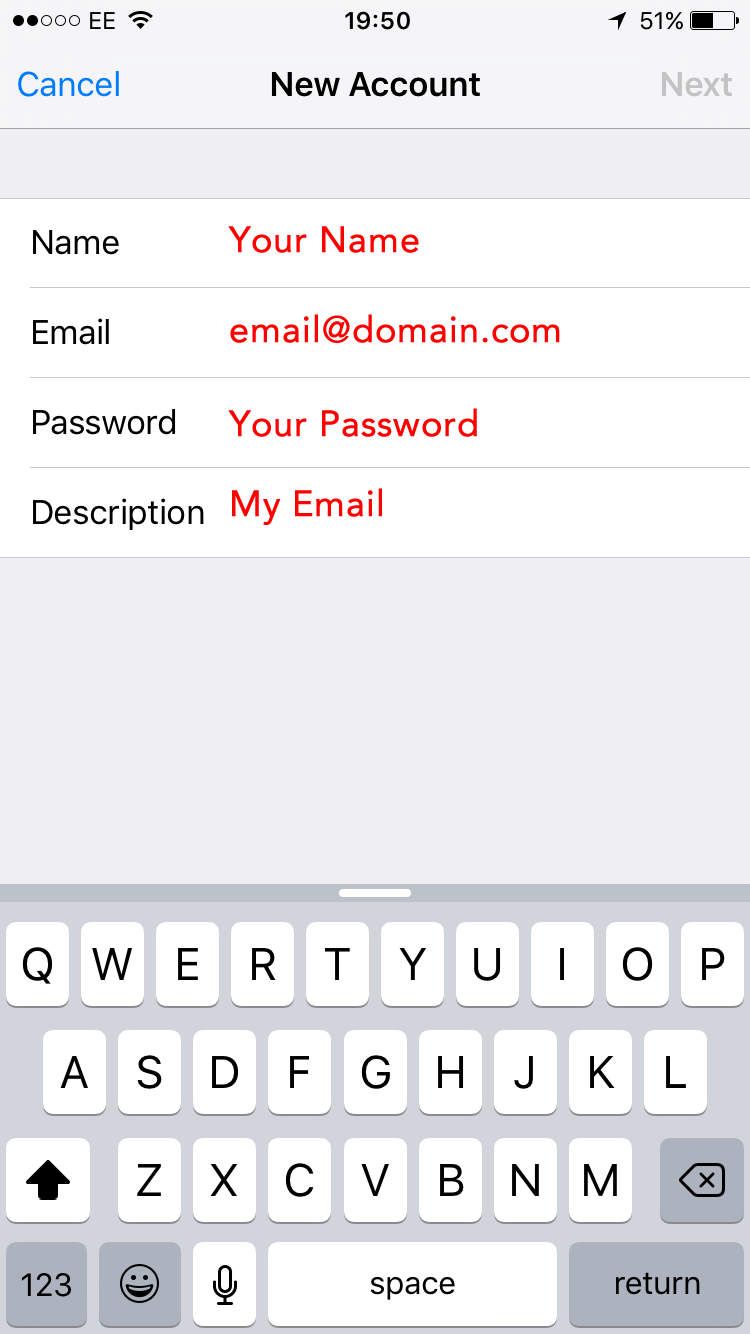 Step 6. Enter the details on the screen below. The username will always be your email address. The hostname will always be mail.YOURDOMAIN.com or mail.YOURDOMAIN.co.uk, you will be issued these details from us.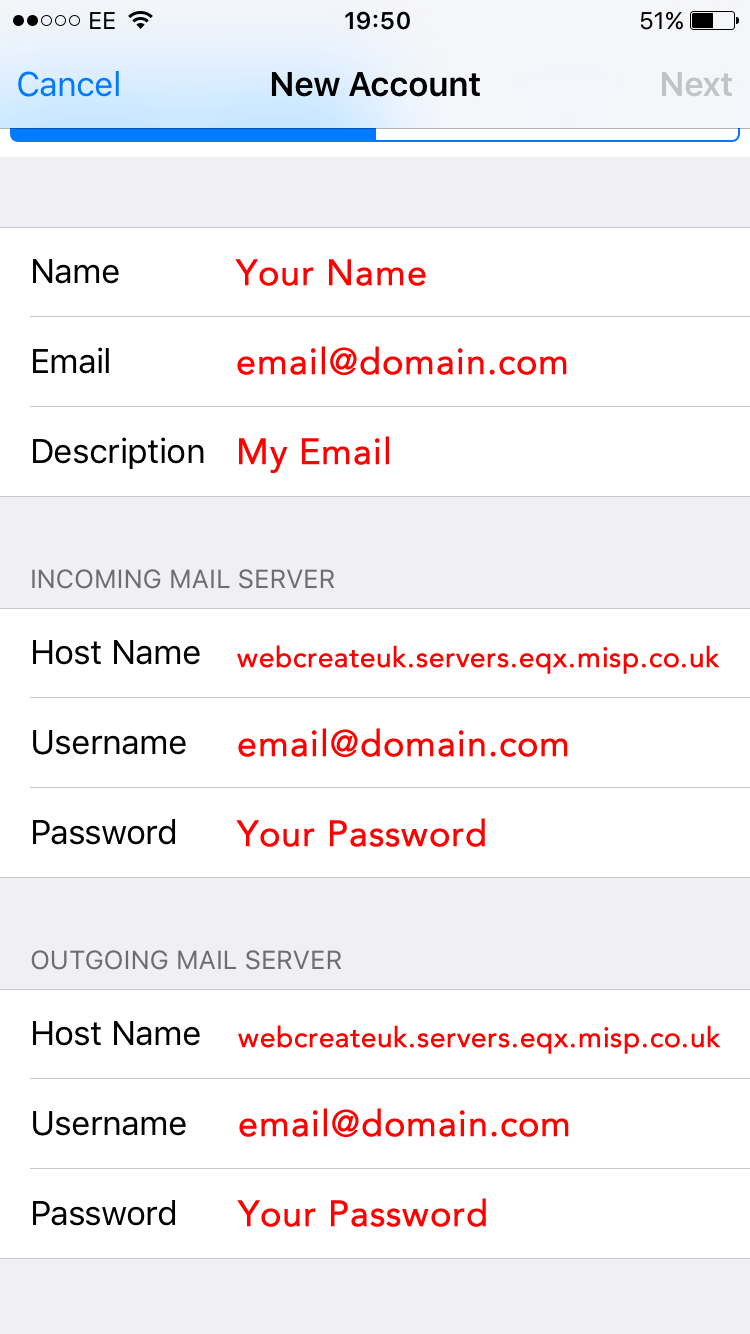 Step 7. If you get any warning messages select continue.